General Scholarship Scheme (GSS) and Education Exchange Programme (EEP) for the academic year 2020-21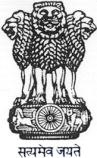 High Commission of India
Kuala Lumpur
Press Release
GSS & EEP Scholarships from ICCR for the 2020-21 academic session
The Government of India is offering three scholarships under the General Scholarship Scheme (GSS) and two scholarships under the Education Exchange Programme (EEP) to meritorious students from Malaysia for the academic year 2020-21. The Indian Council for Cultural Relations (ICCR) will administer these scholarship programmes.
Applicants should meet the eligibility criteria for the course mentioned in the website of the University/College concerned where admission is being considered and ensure that they submit all relevant documents as required by the Universities. Preference will be given to those applicants who never studied in India before. The scholarship is available for courses including Engineering, Architecture, Humanities, Liberal Arts, Commerce, Management, Business Administration, Journalism, Hotel Management, Agriculture, Veterinary Science, Animal Husbandry, Science, Law, Dance and Music, etc.
Medical-related courses such as Medicine, Dentistry, Nursing, Physiotherapy, etc. are not covered under this scholarship.
The scholarship covers tuition fees, living allowance, house rent allowance, contingent grant, thesis & dissertation expenses, and medical benefits but does not cover airfare.
The application form has to be filled-in and submitted online at 'Admissions to Alumni' (A2A) web-portal http://a2ascholarships.iccr.gov.in/.

The last date to apply for the GSS and the EEP is 29 February 2020.
---
---
if you have any information regarding Job, Study Material or any other information related to career. you can Post your article on our website. Click here to
Register
& Share your contents.
For Advertisment or any query email us at
educratsweb@gmail.com
Submit Guest Post
Guest Post
Submit Job Information
Submit Contents
Category
Contents
Jobs
Link
Photo
Video
Business Directory
Our presence in social media
Twitter
Facebook
Telegram
Whatsapp Grroup
vk.com
Flipboard
Contact us
Contact us
Explore more
Web Archive
Free Online Practice Set
Our Blog
Search Pincode
Search Bank IFSC Code
Best Deal
Greetings
Recent Jobs
RSS
Advertise with us
Question
follow.it
Sitemap
Tag
Tag
Search
We would love to hear your thoughts, concerns or problems with anything so we can improve our website educratsweb.com !
Email us at
educratsweb@gmail.com
and submit your valuable feedback.
Save this page as PDF