Tag :
#
FREE
,
A,
WEBSITE
,
THROUGH
,
SITES
,
GOOGLE
,
MAKE
,
SITES
,
FREE
,
A,
WEBSITE
,
THROUGH
,
GOOGLE
,
MAKE
,
Google Sites is a structured wiki- and Web page-creation tool offered by Google.
The declared goal of Google Sites is for anyone to be able to create simple web sites that support collaboration between different editors.
History
Google Sites started out as JotSpot, the name and sole product of a software company that offered enterprise social software. It was targeted mainly at small-sized and medium-sized businesses. The company was founded by Joe Kraus and Graham Spencer, co-founders of Excite.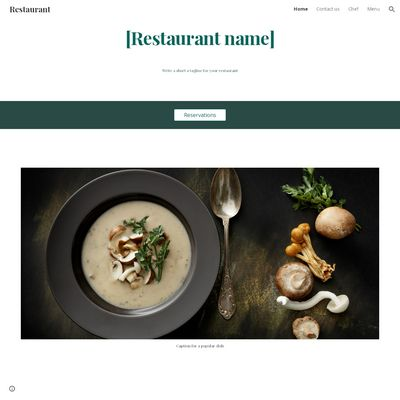 In February 2006, JotSpot was named part of Business 2.0, "Next Net 25", and in May 2006, it was honored as one of InfoWorld's "15 Start-ups to Watch". In October 2006, JotSpot was acquired by Google. Google announced a prolonged data transition of webpages created using Google Page Creator (also known as "Google Pages") to Google Sites servers in 2007. On February 28, 2008, Google Sites was unveiled using the JotSpot technology.The service was free, but users needed a domain name, which Google offered for $10. However, as of May 21, 2008, Google Sites became available for free, separately from Google Apps, and without the need for a domain.
In June 2016, Google introduced a complete rebuild of the Google Sites platform, named New Google Sites, along with transition schedule from Classic Google Sites.
Google Sites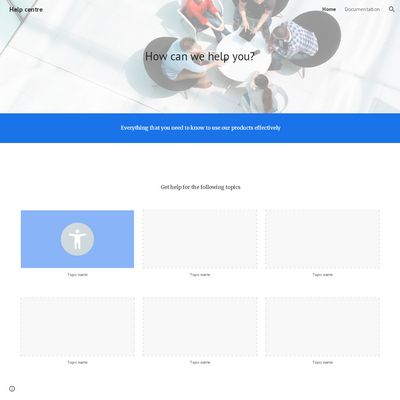 Features
Responsive design of the new themes.
Domain name mapping – owners can map their site to a custom domain name.
Drag and drop editing – page elements can be dragged-and-dropped, and arranged automatically on a grid layout.
Levels of permissions (Owner, Editor and Viewer).
Support for embedding HTML and JavaScript
Automatic multi-level menus
Integration with Google Drive, Google Maps and more.
Design and edit a website layout
Limitations
Classic Google Sites third-party gadgets extensions are not supported anymore
No support for Google Apps Script
Very limited styling options, no support for custom CSS
Cannot host Google Adsense Ads.
I have made a web page through Google sites visit it on https://sites.google.com/view/make-free-website
So Make a Free Website through Google Sites visit https://sites.google.com/new
---
---
if you have any information regarding Job, Study Material or any other information related to career. you can Post your article on our website. Click here to
Register
& Share your contents.
For Advertisment or any query email us at
educratsweb@gmail.com
Submit Guest Post
Guest Post
Submit Job Information
Submit Contents
Category
Contents
Jobs
Link
Photo
Video
Business Directory
Our presence in social media
Twitter
Facebook
Telegram
Whatsapp Grroup
vk.com
Flipboard
Contact us
Contact us
Explore more
Web Archive
Free Online Practice Set
Our Blog
Search Pincode
Search Bank IFSC Code
Best Deal
Greetings
Recent Jobs
RSS
Advertise with us
Question
follow.it
Sitemap
Tag
Tag
Search
We would love to hear your thoughts, concerns or problems with anything so we can improve our website educratsweb.com !
Email us at
educratsweb@gmail.com
and submit your valuable feedback.
Save this page as PDF