Tag :
#
BSEB
,
The BSEB said that eligible students are required to submit their application form for class 10 exams online along with a late fee on biharboardonline.bihar.gov.in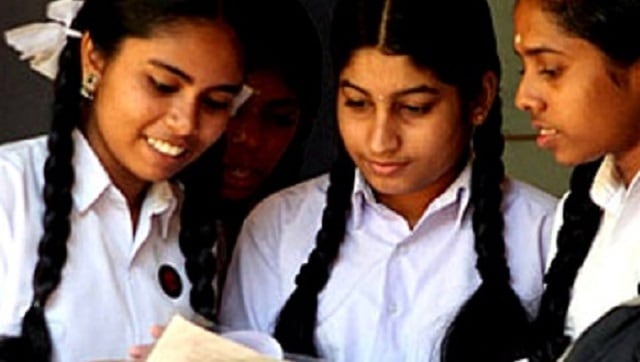 The Bihar School Examination Board, or BSEB, is going to allow students, who were unable to register or denied permission to sit for the Class 10 exam, 2021, earlier, to apply now. The application submission started today (Saturday, 22 August) and will continue till 25 August, 2020.
The board announced that eligible students who wish to appear for the secondary board exams next year must visit the official site at biharboardonline.bihar.gov.in submit their application online along with a late fee. The BSEB shared a copy of official circular in Hindi on Twitter as well.
Those students, who were in need of performing any correction in their application forms, can also apply during this period,
According to a report by The Indian Express, Bihar education board is going to declare the dates for Class 10 and Class 12 board exams for the 2021 academic year by the next month. However, it is expected that the matriculation exams next year will be held sometime in the month of February.
Earlier this month, the Bihar board had awarded grace marks to more than two lakh students of Class 10 and Class 12. These students had not managed to clear one or two papers in the annual board examination. This was done to avoid the conduction of the compartmental exams amidst the COVID-19 pandemic.
The Bihar education board had declared the higher secondary results on 23 March, while the Class 10 results were released on 26 May, 2020. From the results, it was revealed that as many as 3,40,633 students were unable to pass the board exams. Out of the total, the board had qualified 2,14,287 candidates.
वार्षिक माध्यमिक परीक्षा, 2021 में सम्मिलित होने के लिए पंजीयन/अनुमति से वंचित छात्र/छात्रा का दिनांक 22.08.2020 से 25.08.2020 की अवधि में - पंजीयन/अनुमति आवेदन विलम्ब शुल्क के साथ ऑनलाइन भरने के संबंध में आवश्यक सूचना।

---
---
if you have any information regarding Job, Study Material or any other information related to career. you can Post your article on our website. Click here to
Register
& Share your contents.
For Advertisment or any query email us at
educratsweb@gmail.com
Submit Guest Post
Guest Post
Submit Job Information
Submit Contents
Category
Contents
Jobs
Link
Photo
Video
Business Directory
Our presence in social media
Twitter
Facebook
Telegram
Whatsapp Grroup
vk.com
Flipboard
Contact us
Contact us
Explore more
Web Archive
Free Online Practice Set
Our Blog
Search Pincode
Search Bank IFSC Code
Best Deal
Greetings
Recent Jobs
RSS
Advertise with us
Question
follow.it
Sitemap
Tag
Tag
Search
We would love to hear your thoughts, concerns or problems with anything so we can improve our website educratsweb.com !
Email us at
educratsweb@gmail.com
and submit your valuable feedback.
Save this page as PDF