Tag :
#
NFL
,
13%
,
16.11
,
2020-2021
,
National Fertilizers Limited -NFL has surpassed the productions targets by producing 16.11 Lakh MT urea in first five months of 2020-21, higher by 13% compared to 14.26 LMT produced during the same period in 2019-20.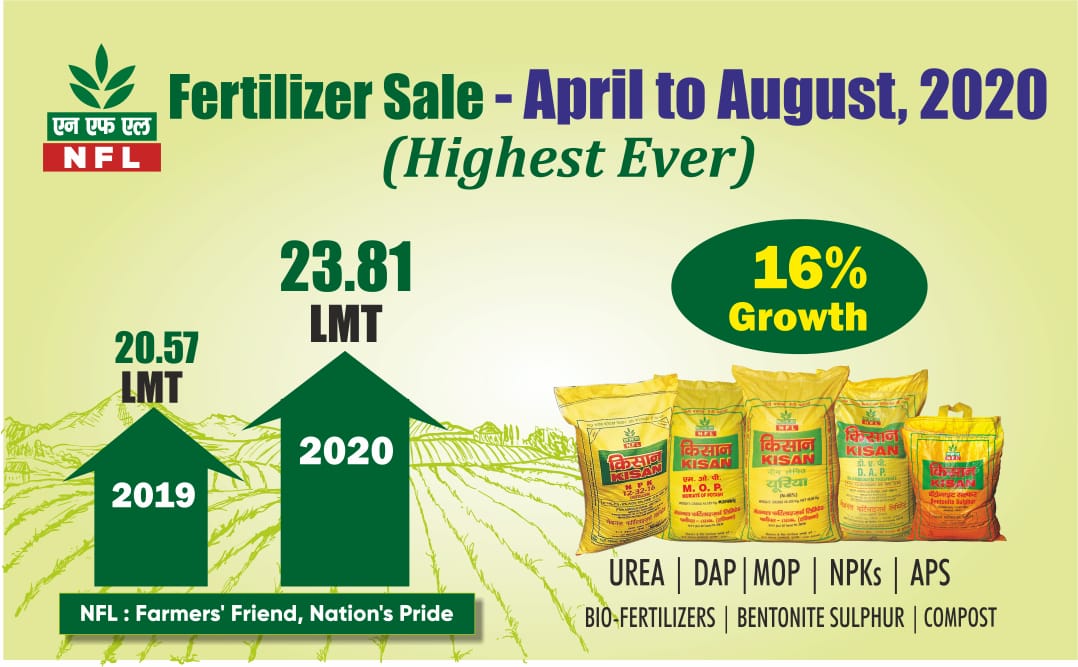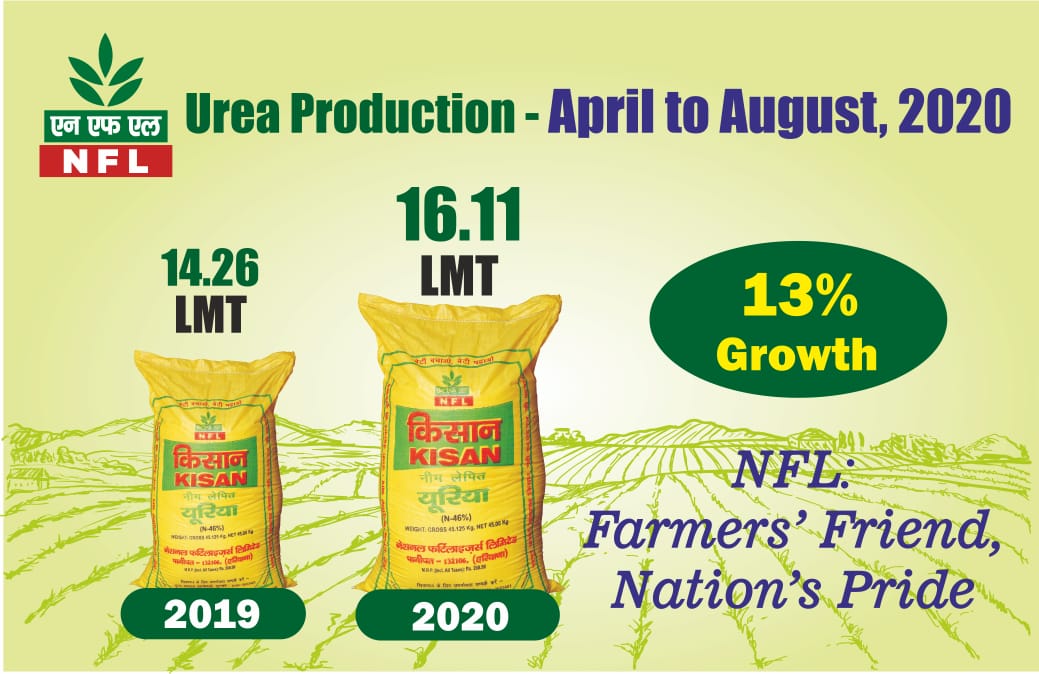 According to NFL, a PSU under Deptt of Fertilizers, Union Ministry of Chemicals and Ferlizers, has recorded total fertilizer sale of 23.81 Lakh MT in April-August'20 showing a growth of 16% compared to previous best of 20.57 Lakh MT recorded during same period in 2019-20.
In the last few year, the Company has transformed from a single product to multi product company by adding DAP, MoP, SSP & Complex fertilizers, Bentonite Sulphur, Seeds, new strains of Bio-fertilizers and Agro chemicals in its product line.
NFL is now providing all agri-inputs to the farmers under one roof.
The Company, at present, operates Five Urea Plants located at Nangal & Bathinda in Punjab, Panipat in Haryana and two Plants at Vijaipur in the Guna district of Madhya Pradesh besides having Bio-Fertilizers plant in Vijaipur and Bentonite Sulphur plant in Panipat.
Sources https://pib.gov.in/PressReleseDetail.aspx?PRID=1653270
---
---
if you have any information regarding Job, Study Material or any other information related to career. you can Post your article on our website. Click here to
Register
& Share your contents.
For Advertisment or any query email us at
educratsweb@gmail.com
Submit Guest Post
Guest Post
Submit Job Information
Submit Contents
Category
Contents
Jobs
Link
Photo
Video
Business Directory
Our presence in social media
Twitter
Facebook
Telegram
Whatsapp Grroup
vk.com
Flipboard
Contact us
Contact us
Explore more
Web Archive
Free Online Practice Set
Our Blog
Search Pincode
Search Bank IFSC Code
Best Deal
Greetings
Recent Jobs
RSS
Advertise with us
Question
follow.it
Sitemap
Tag
Tag
Search
We would love to hear your thoughts, concerns or problems with anything so we can improve our website educratsweb.com !
Email us at
educratsweb@gmail.com
and submit your valuable feedback.
Save this page as PDF