Prayagraj: Last week, the Uttar Pradesh Public Service Commission (UPPSC) declared the final result of Combined State/Upper Subordinate Services Exam (2018), commonly known as PCS. The results showed that besides being the first time that all the three toppers were female candidates, over one fourth of the total posts were bagged by candidates of the fair sex.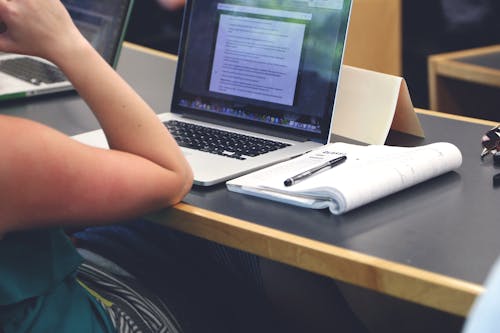 Considering the final result since 2013, the success story of the female fraternity in this coveted exam has been showing a consistent upward trend.
Looking at the records of the recently declared results, out of the 976 individuals, who were declared selected, 258 are female candidates of which 234 are the natives of the state of UP. As many as two dozen women candidates who made the final cut are residents of states other than UP including the two toppers who hail from Haryana. In totality, 26.43 % successful candidates were female.
Of the two important posts, offered in the exam i.e sub divisional magistrate (SDM) and Dy SP, 41 women candidates have tasted success for the post of SDM against just 119 posts which comes out to be over 34%. Likewise, against 94 posts of DySP, 18 female candidates have been selected.
Records also testify that the impressive performance of women in PCS selections is no flash in the pan either. In PCS-2017 also 281 women had tasted success against 676 posts on offer amounting to 26.77 %, the best in at least four PCS recruitment exams held earlier.
In PCS-2013, 122 women had been selected against 654 posts on offer amounting to 18.65% while in PCS-2014 also 114 women had tasted success against 579 posts available amounting to 19.68%. Likewise, in PCS-2015, 100 women had got selected against a total of 530 posts on offer, again amounting to 18.86% while in PCS-2016, results of which were declared on February 22, 2020, 138 women had bagged selection against 630 posts on offer amounting to around 21.90%.
If one checks the archive records of UPPSC, it was in PCS-2005 that Indu Prabha Singh had emerged as the topper and it was after a gap of a decade that in 2016 Jaijeet Kaur Hora of Kanpur bagged the top rank in PCS recruitment exam.
In PCS (Judiciary) exam conducted by UPPSC for recruitment of Civil Judge (Junior Division) also women have been making impressive strides. In PCS (J)-2018, out of the 610 posts on offer, women had bagged 315. PCS (J)-2018 also saw Akansha Tiwari emerging as the topper and members of the fair sex had bagged five places in the top 10.
= = ==
Suggested Box
Women selections in recent UP PCS recruitment exams:
Year Total Selections Women Candidates Percentage (in %)
2013 654 122 18.65
2014 579 114 19.68
2015 530 100 18.86
2016 630 138 21.90
2017 676 181 26.77
2018 976 258 26.43
Sources https://timesofindia.indiatimes.com/city/allahabad/women-showing-an-impressive-show-in-pcs-exams/articleshow/78153188.cms
---
---
if you have any information regarding Job, Study Material or any other information related to career. you can Post your article on our website. Click here to
Register
& Share your contents.
For Advertisment or any query email us at
educratsweb@gmail.com
Submit Guest Post
Guest Post
Submit Job Information
Submit Contents
Category
Contents
Jobs
Link
Photo
Video
Business Directory
Our presence in social media
Twitter
Facebook
Telegram
Whatsapp Grroup
vk.com
Flipboard
Contact us
Contact us
Explore more
Web Archive
Free Online Practice Set
Our Blog
Search Pincode
Search Bank IFSC Code
Best Deal
Greetings
Recent Jobs
RSS
Advertise with us
Question
follow.it
Sitemap
Tag
Tag
Search
We would love to hear your thoughts, concerns or problems with anything so we can improve our website educratsweb.com !
Email us at
educratsweb@gmail.com
and submit your valuable feedback.
Save this page as PDF