Tag :
#
46.53
,
%,
THIRUVANANTHAPURAM: APJ Abdul Kalam Technological University announced the 2016-2020 batch B.Tech results here on Saturday. The pass percentage, including supplementary results, is 46.53.

University statistics show not much difference between pass percentage for the course this year as the pass percentage of 36.4 recorded last year was excluding that of the supplementary results as it was not available when course results were announced.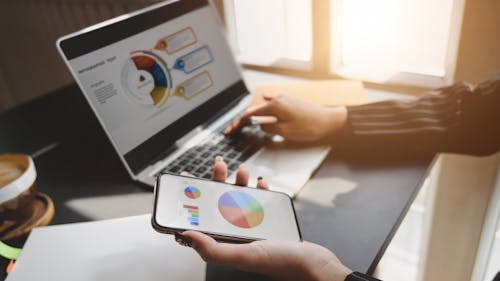 The second batch of B.Tech programme of the varsity commenced on August 1, 2016 and after completing the eight semesters of regular course of study, KTU published the final result of the batch hardly a month after the completion of the eighth semester examination held in the thick of the Covid-19 pandemic in August.

As many as 38,002 students were admitted in 23 different branches of Engineering at the start of the 2016 batch. But only 32,645 regular students have registered for the final 8 th semester examination conducted after their regular course of study. During the progression of the programme from 1 st to 8 th semester, 5357 students were dropped out in between. Of these, 27502 students dropped the course and left KTU and the rest (2607) are continuing in lower semesters. The statistics shows that 7.2% of the total admitted students left the program in between due to various reasons.

Out of the 34416 students registered (including regular and supplementary) for the final examination through 145 affiliated engineering colleges (9 Government Colleges, 3 Government-Aided colleges, 22 Government controlled self-financing colleges & 111 Private self- financing colleges) 16017 students (46.53%) have been declared as passed.

The average pass percentages in government, Government-aided, government controlled self- financing and private self-financing colleges are 62.93, 65, 50.06 and 41.60respectively. Out of the five major preferred branches, the highest pass percentage of 52.64% has been achieved by Computer Science and Engineering. The pass percentages for other major branches are as: Electronics and Communication 50%, Electrical and Electronics 49%, Civil Engineering 47% and Mechanical Engineering 38%.

BTech Hons

Out of the 145 colleges, students from 20 colleges became eligible for BTech hons. Among these 16017 students who have passed the B. Tech examination, 1286 students are found to be eligible for awarding of B. Tech (Honours) Degree. Amongst, TKM College of Engineering have the maximum of 181 students followed by Amal Jyothi College of Engineering with 114 and MA college of Engineering Kothamangalam with 112 students.

Individual toppers

The following three students scored the maximum cumulative grade point average (CGPA) among the successful students:
S. No.
Name
Stream
Institute
CGPA
1
Akhil P Mohan
Mechanical
College of Engg
Thiruvanathapuram
9.94
2
Alexander Joseph V Paul
Mechanical
MA College of Engineering
Kothamangalam
9.85
3
Aayisha S Ahmed
Civil
TKM College of Engineering
9.84
---
---
if you have any information regarding Job, Study Material or any other information related to career. you can Post your article on our website. Click here to
Register
& Share your contents.
For Advertisment or any query email us at
educratsweb@gmail.com
Submit Guest Post
Guest Post
Submit Job Information
Submit Contents
Category
Contents
Jobs
Link
Photo
Video
Business Directory
Our presence in social media
Twitter
Facebook
Telegram
Whatsapp Grroup
vk.com
Flipboard
Contact us
Contact us
Explore more
Web Archive
Free Online Practice Set
Our Blog
Search Pincode
Search Bank IFSC Code
Best Deal
Greetings
Recent Jobs
RSS
Advertise with us
Question
follow.it
Sitemap
Tag
Tag
Search
We would love to hear your thoughts, concerns or problems with anything so we can improve our website educratsweb.com !
Email us at
educratsweb@gmail.com
and submit your valuable feedback.
Save this page as PDF