educratsweb.com >> ARUNACHAL PRADESH PUBLIC SERVICE COMMISSION PREVIOUS YEARS QUESTION PAPER - EDUCRATSWEB.COM


Tag :
#
SERVICE
,
PUBLIC
,
PRADESH
,
COMMISSION
,
PREVIOUS
,
PAPER
,
QUESTION
,
YEARS
,
ARUNACHAL
,
PAPER
,
SERVICE
,
PUBLIC
,
PRADESH
,
COMMISSION
,
PREVIOUS
,
QUESTION
,
YEARS
,
ARUNACHAL
,
Arunachal Pradesh Public Service Commission Previous Years Question Paper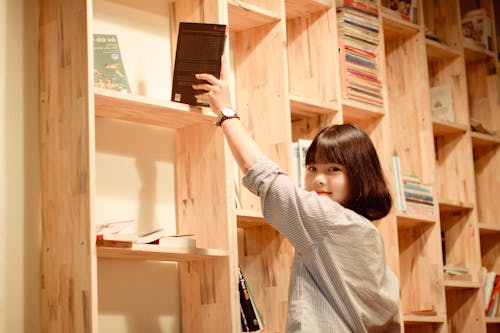 ---
---
if you have any information regarding Job, Study Material or any other information related to career. you can Post your article on our website. Click here to
Register
& Share your contents.
For Advertisment or any query email us at
educratsweb@gmail.com
RELATED POST
1. Tourist Places in Kameng, Arunachal Pradesh
Wednesday September 23 2020 : Tourist Places in Kameng, Arunachal Pradesh Chillipam Monastery Located 15 kilometers from Rupa village in West Kameng District, Monastery is built on a promontory which offers spectacular 270 degree views of the surrounding Eastern Himalayan valleys. More commonly known as Chillipam Gompa, the secluded sanctuary is adorned with some of the region's most magnificent Buddhist art. Upper Gompa This gompa is situated in top most point of a hill in Bomdila. This gompa has a school which gives education to the monks on various subjects apart from Buddhism. The gompa's premises also has the residential area for the monks. A buddha temple too has been built for the people to offer their prayers.The gompa shows you various shades of life and also the rich culture and belief that they hold. This gompa is 275 km away from Bomdila. It is also known as the Gontse Gaden Rabgyel Lling monastery. This monastery is an important institution which follows the mahayana buddhism. Lhagyala Gompa The Gompa is situated in the mountainside, overlooking the Morshing valley at Morshing. It is around 80km from Bomdila towards Shergaon.It was constructed by Kachen Lama in the 7th century. It is a repository of immense treasure and antiquities of Buddhist Sectarians and plays an important role in the socio-political and religious life of the people of the entire area. The term 'Lhagyala' means repository of more than hundred large icons. It is next in position after the Tawang monastery. Tippi Orchid Research Centre The centre is located at Tippi in West Kameng District of Arunachal Pradesh, about 65 km away from Tezpur ( Assam) towards Bomdila (the district headquarter of West Kameng). It is situated on the west bank of Kameng river surrounded by high hills covered with semi ever green tropical rain forest vegetation. It stretches over an area of 10 hectares of flat land comprising of office buildings, orchidaria, tissue culture lab., Museum, herbarium and garden. One of the main attractions of the center is the orchid glass house. This is made up of fiberglass roof, display gallery around and a central pond with fountain. It was inaugurated by Shri B.K. Nehru on 26.12.1972. The house accommodates about 1000 exotic orchids displayed
2. Places of Tourist Interest in Anjaw, Arunachal Pradesh
Wednesday September 23 2020 : Places of Tourist Interest in Anjaw, Arunachal Pradesh Tidding As one enters Anjaw district the first major land mark is Tidding marked by a strong bridge laid over brilliant clear aquamarine running water of the Tidding river. Undulating slopes greets a traveler quietly edging for a moment of respite and nature photography. Nearest accommodation is available at Hayuliang. Hayuliang At a distance of 500 km from Itanagar by road, 100 km from Tezu, Hayuliang ADC Headquarter is home to both Tawrah Mishmi also known as Diagaru Mishimi and Kaman Mishmi also known as Miju Mishimi .It is said that in the local dialect the word Hayuliang means' place of respite'. It is situated at 750 metres above sea level and has a cool and pleasant climate. The place offers a splendid view of the confluence of Lohit and Dalai Rivers and is adorned with mesmerizing natural beauty. A twin semi urban area has come up at Khupa and in the stretch between Khupa and Hayuliang one crosses one of the biggest establishments of the Department of Health in the state marked by the upcoming District Hospital at Swamy Camp which has been announced as Kalikho Pul Memorial Hospital by the Government of Arunachal Pradesh in memory of Lt. Kalikho Pul former CM of Arunachal Pradesh. Accomodation Facilities. Ampani Lodge (Khupa) Lodges in Hayuliang Chaglagam Chaglagam is known for highest yield of Large Cardamom production in the State and Chaglagam Circle with its headquater at Chaglagam is known for being one of the interior most progressive circles. This area enjoys a lot of shade thus encouraging proliferate growth of the shade loving large cardamom. Located on the left bank of the Dalai River which joins the Lohit at Hayuliang . Chaglagam is situated at altitude of 1258 metres above sea level. The Dalai river along the road to Chaglagam presents a fresh undisturbed scenery for nature lovers and is ideal for adventure lovers offering wondrous experience of mountaineering, trekking, and angling. Hawai Hawai, the District Headquarter of Anjaw district is situated on the left bank of Lohit River. According to Kaman Mishmi dialect Hawai means 'pond' and testimony to the name is an Acre of land in the centre of Hawai earli
Recent Jobs
Business Directory
Admission Consultant Beautician Training Institutes Books Stores CA & ICWA Training Institutes Coaching College Competitive Exams Education & Jobs Education Consultants Fashion Designing Training Institutes Film And Television Institute Hardware And Network Training Institutes Institution Journalism Training Institutes Medical Colleges Music Academies Online Classes Online Examination Centre Radio Jockey Training Institutes Recruitment Agencies and Job Consultancy Research Institutes Robotics Training Institutes School School For Mentally Challenged Software Training Institutes Spoken English Institutes Sports Academies Sports Clubs Stationary Stores Training Institutes Tuitions Typing Institutes Universities University UPSC & IAS Coaching Centres Yoga Instructor
List Your Business for Free | Login to manage your Business Page
We would love to hear your thoughts, concerns or problems with anything so we can improve our website educratsweb.com ! Email us at
educratsweb@gmail.com
and submit your valuable feedback.
Save this page as PDF