---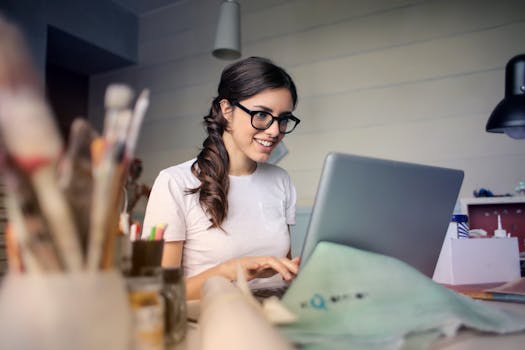 The government on Monday announced 10 per cent reservation in government jobs and higher education for economically weaker sections in the general category and said it would move a constitutional amendment bill to bring it into effect. The mega move, just months before the national election, was approved in a cabinet meeting chaired by Prime Minister Narendra Modi on Monday. The constitutional amendment bill is likely to be moved today and the government has decided to extend the Rajya Sabha session by one day.
Here are the top 10 points in this big story:
Those who earn less than Rs. 8 lakh a year, have less than five acre land qualify for the quota, said Union Minister Vijay Sampla. Jobs are already reserved for impoverished and disadvantaged lower castes. The criteria for economic quota will be the same as that for Other Backward Castes or OBCs.
"This was a long-standing demand but only the Modi government had the courage to do it. Brahmins, baniyas, Christians, Muslims, all will benefit from this," Vijay Sampla said.
The minister said the decision should not be seen as political as it is "the government's duty to understand the feelings of the people and fulfill their needs".
The government's big move comes at a time the ruling BJP is seen by many to have lost its invincibility after its election defeats to the Congress in three major heartland states.
Sources say the bill has to be a constitutional amendment as it overshoots the Supreme Court's 50 per cent cap on quotas and takes the total to 60 per cent. Any increase from that limit will be subject to judicial scrutiny and is unlikely to get parliamentary approval immediately.
The government, however, wants to make a distinction between economic and social reservation. The Supreme Court's limit is for social reservation, say sources. It may be legally complicated but the move serves the purpose of telegraphing the government's commitment to the general population that does not have reservations, sources said.
The Congress alleged an election gimmick. "We will continue to support every such step that provides employment. But when the Modi government has suddenly woken up to the problems of the economically poor, facing defeat in 2019 polls and with 100 days go to the polls, a question of intent is raised," said the party's Randeep Surjewala. "We welcome reservation in jobs, but when will you create jobs?"
Another union minister, Shiv Pratap Shukla, said the decision "has nothing to do with polls" as the party had got considerable votes from the upper castes in Madhya Pradesh and Rajasthan. But sources admit the ruling party is concerned about the alienation of the upper caste, especially in politically vital Uttar Pradesh.
In a 1992 order, the Supreme Court had capped reservations in government jobs and education at 50 per cent. But in an order in July 2010, it allowed states to exceed that limit if they had solid scientific data to justify the increase.
Former union minister Yashwant Sinha, who recently quit the BJP, called the move a "jumla" and tweeted: "...the proposal is bristling with legal complications and there is no time for getting it passed through both houses of parliament. Government stands completely exposed."
News Source https://www.ndtv.com/india-news/10-per-cent-reservation-in-government-jobs-for-economically-weaker-sections-from-upper-castes-cleare-1973820
RELATED POST
संविदाकर्मियों के लिए उम्मीद की किरण, दशहरे तक मिल सकता है तोहफ़ा
बिहार संविदा कर्मियों की नहीं होगी छंटनी, जरूरत न रहने पर दूसरे विभाग में अब समायोजित होंगे
Simba Movie trailer Download | Talented India 
List of Holidays - 2019: Gazetted Leave - Central Government Employees Calendar
बिहार के संविदा कर्मचारियों को अब यात्रा व्यय भी दिया जाएगा
Fake board issuing Class XII passed certificate to students without appearing exam - SSUM
मोदी सरकार बेरोजगारों को देगी सैलरी, इन देशों में पहले से है लागू
बिहार विधानसभा में नौकरी दिलाने के नाम पर खेल, सचिवालय थाने में प्राथमिकी
Amazon Great Indian Festival Diwali Special sale from 2nd-5th Nov
EPMUY 2 scheme launched
Govt proposes to merge Dena Bank, Vijaya Bank and Bank of Baroda
First arrest under GST by Karnataka tax department; trader held for issuing bogus invoices
बिहार के संविदा कर्मचारी 15 दिन से अधिक गैरहाजिर तो जाएगी नौकरी
RRB Group C: Link for refund active, websites to claim
For students, chance to meet PM Modi comes with a quiz on cleanliness
Petrol Prices Near 90 Rupees In Mumbai, Above 80 Rupees In Other Metros
केन्द्र का 3.7 लाख नई नौकरियों का दावा
MINISTRY OF NEW AND RENEWABLE ENERGY "PRAKRITIK URJA PURASKAR YOJNA"
Google deletes 22 Android apps with hidden virus, check this list to see and ensure they are not in your phone
RRB JE Recruitment 2019: रेलवे में निकली 14000 से ज्यादा भर्तियां, जानें सभी जरूरी बातें
General Knowledge || GK for SSC Gd Constable Exam in Hindi
Computer Gk in English|| Computer General Knowledge| Interesting Gk|| Akshara Concepts
UPSSSC VDO Exam | Computer related question | general awareness qeustion
History General Knowledge Quiz || History GK Questions with Answers in Hindi
General knowledge 2018 - Most Important General Knowledge Question | top gk questions Ias interview
Gk : General knowledge | Important Gk for Competitive Exams | Gk Quiz, Test
Interesting General Knowledge | Interesting GK | EshaSpark | GK Quiz
GK || General Knowledge || BSSC Inter Level Re-Exam Crash Course 15 दिनों का || 1000 GK Question
SSC CHSL | Modern Indian History (Part-1) | General Studies | Online Coaching For SSC CHSL
General Science (GS) | सामान्य विज्ञान | RRB GROUP D, ALP, Technician,RPF || SSC gd, bssc, VDO
General Knowledge || GK Questions with Answers in Hindi for Haryana SSC || SSC Gd Constable Exam
Previous Year questions of General Awareness for RBI Grade B 2018
सामान्य विज्ञान - TRICKS (GENERAL SCIENCE)
HSSC Group D 2018 | GK/CA by Sandeep Sir | General Knowledge Part 1
Top 25 Science & General awareness questions for - SSC, RAILWAY, SSC-GD, RPF, VDO, SSC CGL & all