BrahMos, the supersonic cruise missile was successfully test fired today from Indian Navy's indigenously-built stealth destroyer INS Chennai, hitting a target in the Arabian Sea. The missile hit the target successfully with pin-point accuracy after performing high-level and extremely complex manoeuvres.
BrahMos as 'prime strike weapon' will ensure the warship's invincibility by engaging naval surface targets at long ranges, thus making the destroyer another lethal platform of Indian Navy. The highly versatile BrahMos has been jointly designed, developed and produced by India and Russia.
Raksha Mantri Shri Rajnath Singh congratulated DRDO, BrahMos and Indian Navy for the successful launch.
Secretary DDR&D & Chairman DRDO Dr G Satheesh Reddy, congratulated the scientists and all personnel of DRDO, BrahMos, Indian Navy and industry for the successful feat. He stated that BrahMos missiles will add to the capabilities of Indian Armed Forces in many ways.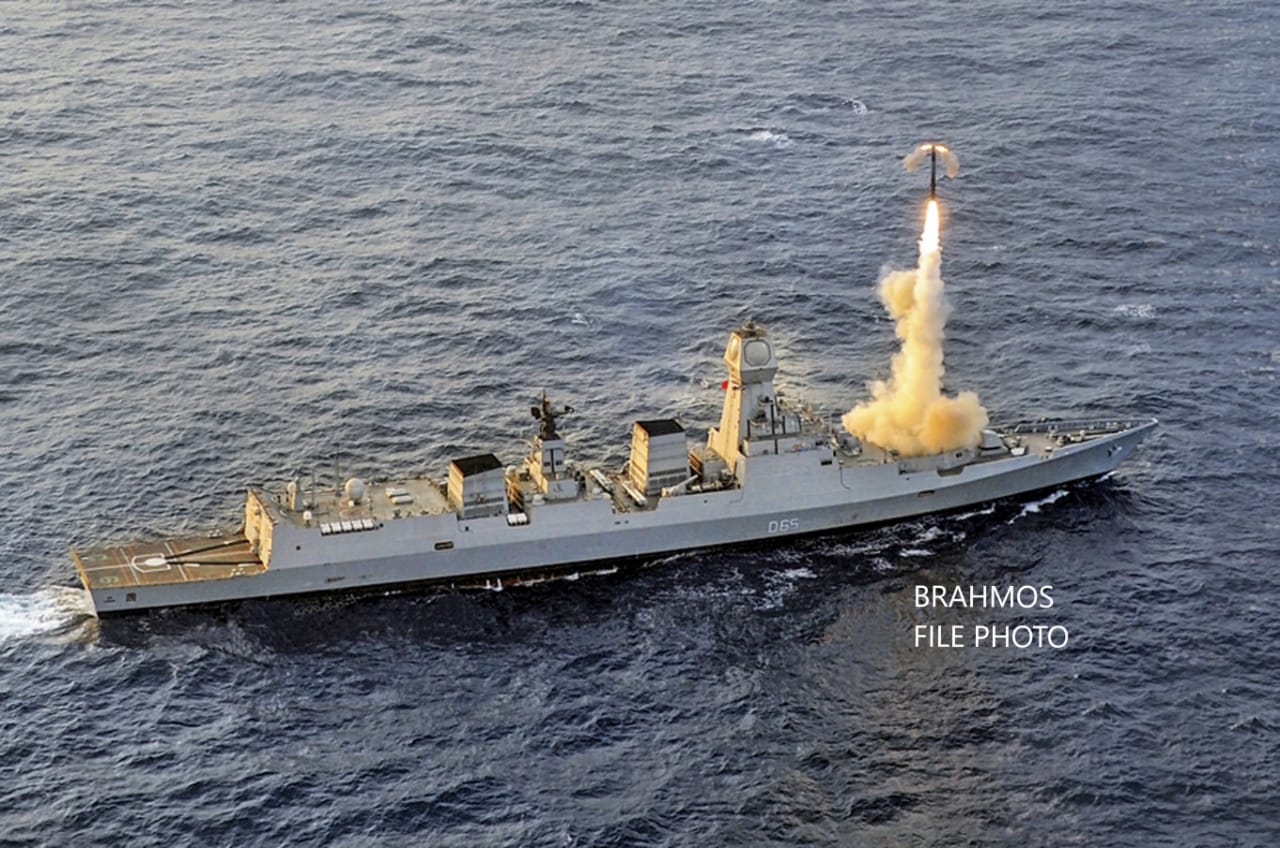 Sources https://pib.gov.in/PressReleseDetailm.aspx?PRID=1665630
---
---
if you have any information regarding Job, Study Material or any other information related to career. you can Post your article on our website. Click here to
Register
& Share your contents.
For Advertisment or any query email us at
educratsweb@gmail.com
Submit Guest Post
Guest Post
Submit Job Information
Submit Contents
Category
Contents
Jobs
Link
Photo
Video
Business Directory
Our presence in social media
Twitter
Facebook
Telegram
Whatsapp Grroup
vk.com
Flipboard
Contact us
Contact us
Explore more
Web Archive
Free Online Practice Set
Our Blog
Search Pincode
Search Bank IFSC Code
Best Deal
Greetings
Recent Jobs
RSS
Advertise with us
Question
follow.it
Sitemap
Tag
Tag
Search
We would love to hear your thoughts, concerns or problems with anything so we can improve our website educratsweb.com !
Email us at
educratsweb@gmail.com
and submit your valuable feedback.
Save this page as PDF