Jaipur Airport has been tirelessly working to ensure that vaccines, medical equipment and other essential supplies are safely loaded and reaching their destination on time of medical equipment and materials 24x7.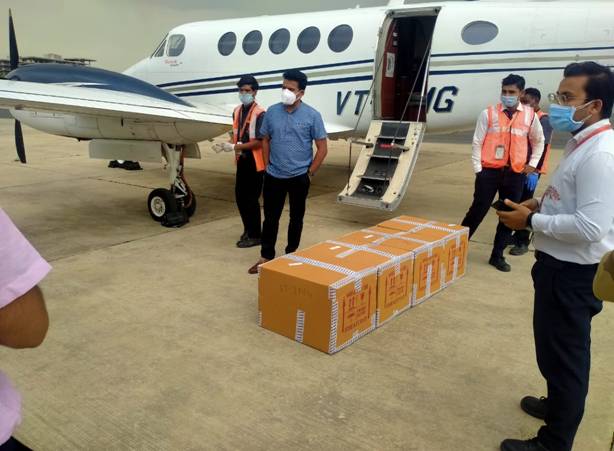 A total 683 boxes(20.59 MT) of Covid Vaccine,527 Boxes (8.24MT) of oxygen concentrator, 42 Boxes (475 Kg) of Oximeter,30 Boxes (542 Kg) of COVID19 Detection Kit, 08 Boxes (224 Kg) of Vaccination Kitand 85 Boxes (612 Kg) of Black Fungus medicines have been transported through various airlines from 1st May 2021 till 09th June 2021 through Jaipur Airport.
To overcome the oxygen crisis, a total of 09 emptyoxygen tankers weretransportedfrom Jaipur to Jamnagar through Indian Airforce aircraft (C17)from 26th April 2021 to16th May 2021.
Apart from this, JaipurAirport is also following all the COVID19 related guidelines and protocols as per the instructions of Central and State Government to ensure a safe journey for passengers.The airport staff makes continuous requests to all the passengers, stakeholders, visitors, employees etc. to always follow COVID appropriate behaviour and maintain staggered timing to minimise crowding. To create awareness regarding COVID appropriate behaviour, ensuring safety of passengers, theairport is also displaying instructions through severalelectronic and permanent displays at the terminal.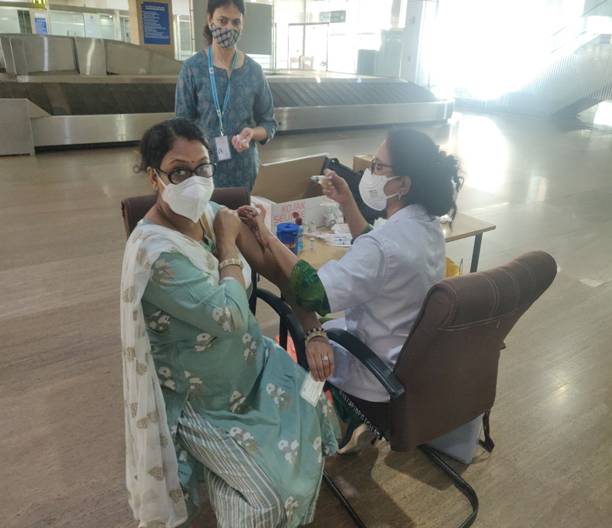 Jaipur Airport has also organised Covid vaccination camp for employees of AAI and other stakeholders in collaboration and support from Govt. of Rajasthan, taking all safety measures into consideration. Total 09 Vaccination camps were organised at Jaipur Airport in May and June 21 in which around 2000 beneficiaries got vaccinated.
Sources https://www.pib.gov.in/PressReleasePage.aspx?PRID=1726943
---
---
if you have any information regarding Job, Study Material or any other information related to career. you can Post your article on our website. Click here to
Register
& Share your contents.
For Advertisment or any query email us at
educratsweb@gmail.com
Submit Guest Post
Guest Post
Submit Job Information
Submit Contents
Category
Contents
Jobs
Link
Photo
Video
Business Directory
Our presence in social media
Twitter
Facebook
Telegram
Whatsapp Grroup
vk.com
Flipboard
Contact us
Contact us
Explore more
Web Archive
Free Online Practice Set
Our Blog
Search Pincode
Search Bank IFSC Code
Best Deal
Greetings
Recent Jobs
RSS
Advertise with us
Question
follow.it
Sitemap
Tag
Tag
Search
We would love to hear your thoughts, concerns or problems with anything so we can improve our website educratsweb.com !
Email us at
educratsweb@gmail.com
and submit your valuable feedback.
Save this page as PDF