Tag :
#
10,
OF,
LIDAR
,
OF,
Minister for Environment, Forest and Climate Change, Shri Prakash Javadekar in a virtual event today released the Detailed Project Reports (DPRs) of LiDAR based survey of forest areas in ten states namely Assam, Bihar, Chhatisgarh, Goa, Jharkhand, Madhya Pradesh, Maharashtra, Manipur, Nagaland, and Tripura.
Shri Javadekar informed that the project which was awarded to WAPCOS, a PSU under the aegis of Ministry of Jal Shakti, Government of India is a first of its kind and a unique experiment using LiDAR technology which will help augment water and fodder in jungles areas thereby reducing human-animal conflict, help in groundwater recharge, help local communities and also asked state forest departments to use CAMPA funds towards implementation of these projects in right earnest and in accordance with the 'Ridge to Valley' approach of watershed management.
WAPCOS has prepared these DPR's using LiDAR technology in which the 3-D(three dimensional) DEM (Digital Elevation Model), imagery and layers of the project areas are used for recommending different types of Soil & Water conservation structures such as Anicut, Gabion, Gully Plug, Mini percolation tank, Percolation Tank, Field bund, Sunken pond, Farm pond etc. These structures will help in catching the rain water and prevent stream run off, which will help in recharging of Ground water.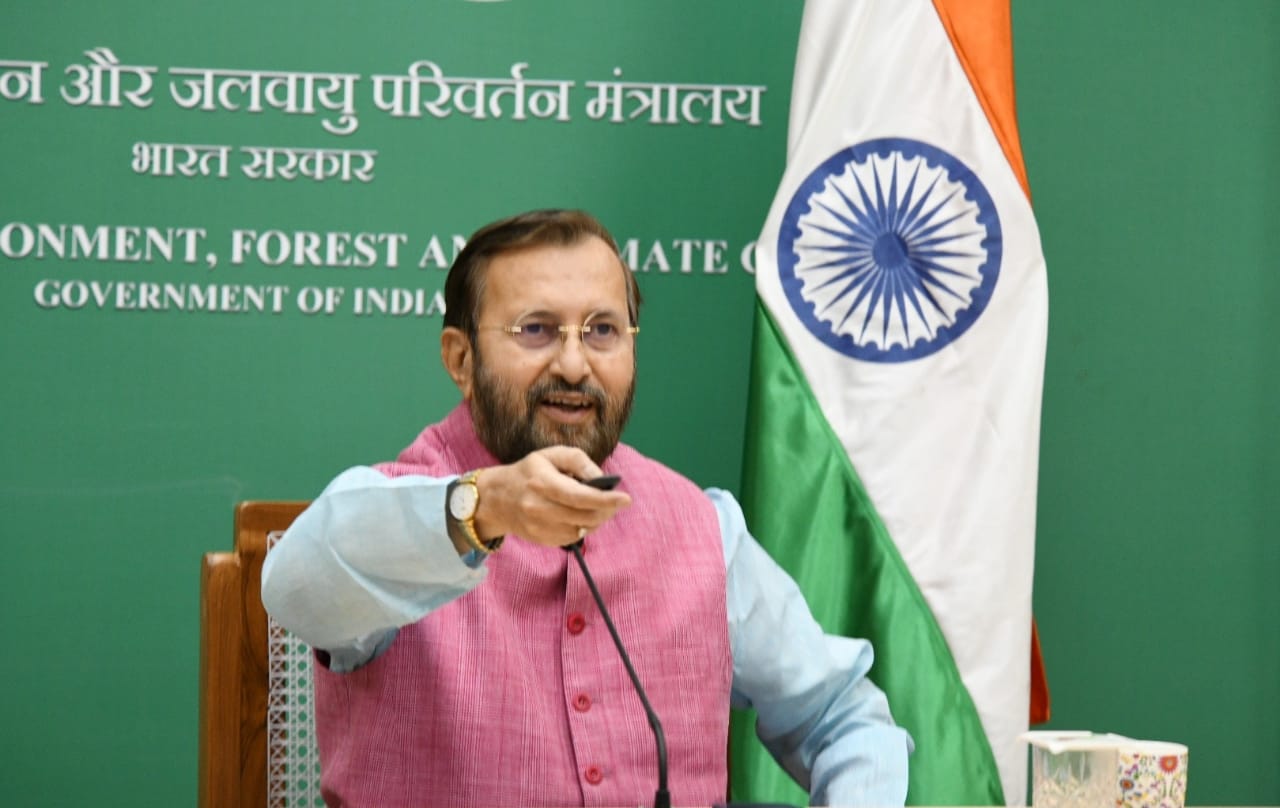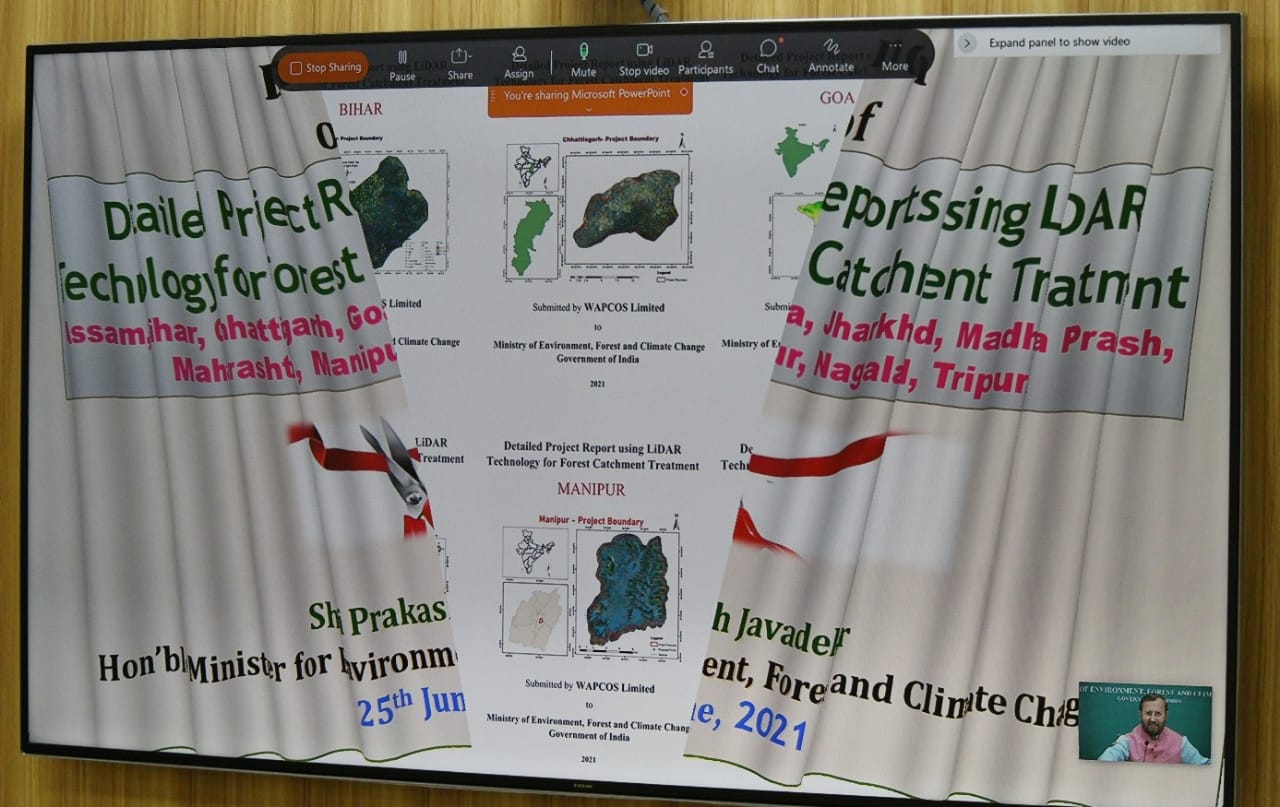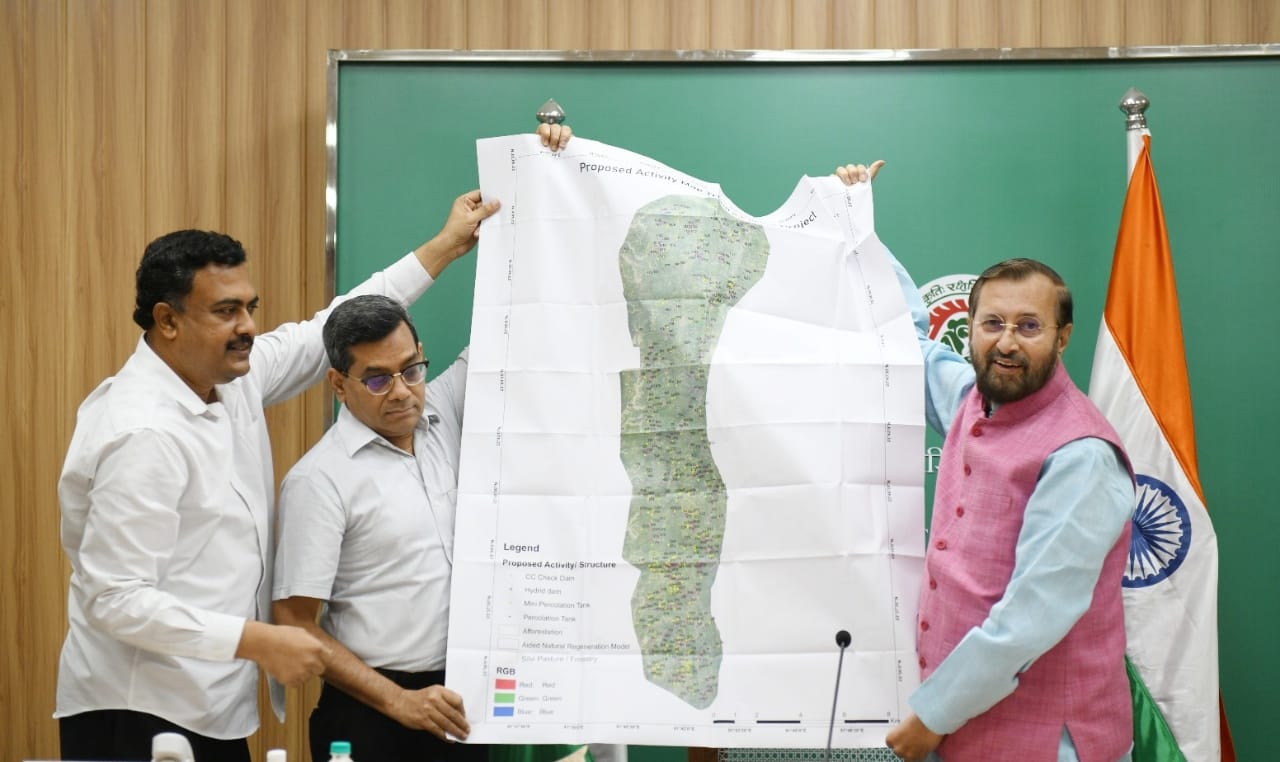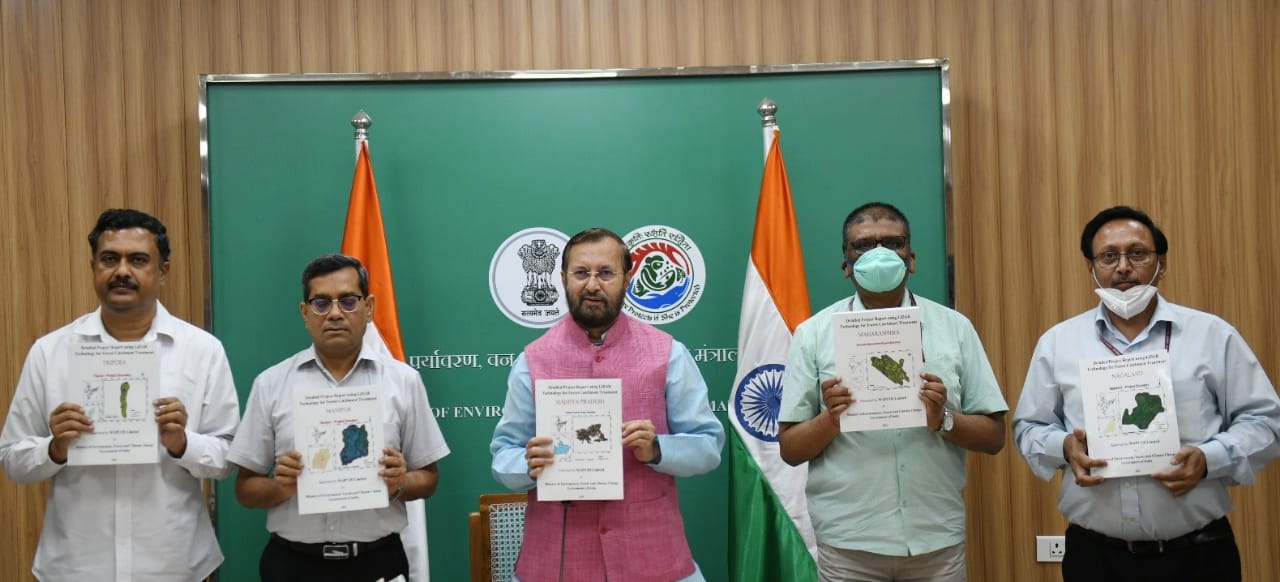 WAPCOS with the participation of State Forest Departments identified one major ridge inside a forest block in these states with average area of 10,000 ha selected in each State for preparation of Detailed Project Reports for planning and identifying locations and structures for construction of appropriate and feasible micro soil and water conservation structures consistent with site specific geography, topography and soil characteristics.
States/UTs identified one major ridge inside a forest block with the criteria that area selected should have average rainfall of the state, and the area requires assisted natural generation which means the density of forests should be less than 0.4 or below, but should have reasonable potential to regenerate with the ANR interventions.
The project was awarded to WAPCOS in July 2020 at a cost of Rs.18.38 Crore/- for implementation in 26 states over 261897 hectare. The DPR's for the remaining 16 states will also be released shortly.
Sources https://www.pib.gov.in/PressReleasePage.aspx?PRID=1730351
---
---
if you have any information regarding Job, Study Material or any other information related to career. you can Post your article on our website. Click here to
Register
& Share your contents.
For Advertisment or any query email us at
educratsweb@gmail.com
Submit Guest Post
Guest Post
Submit Job Information
Submit Contents
Category
Contents
Jobs
Link
Photo
Video
Business Directory
Our presence in social media
Twitter
Facebook
Telegram
Whatsapp Grroup
vk.com
Flipboard
Contact us
Contact us
Explore more
Web Archive
Free Online Practice Set
Our Blog
Search Pincode
Search Bank IFSC Code
Best Deal
Greetings
Recent Jobs
RSS
Advertise with us
Question
follow.it
Sitemap
Tag
Tag
Search
We would love to hear your thoughts, concerns or problems with anything so we can improve our website educratsweb.com !
Email us at
educratsweb@gmail.com
and submit your valuable feedback.
Save this page as PDF