Tag :
#
NALCO
,
NAMASYA
,
National Auminium Company Ltd (NALCO), a Navratna CPSE under the Ministry of Mines, has been playing a key role in empowering the Micro and Small Enterprises (MSEs) through providing a modern & innovative platform 'NALCO Micro And Small enterprise Yogayog Application' (NAMASYA), a bi-lingual App developed exclusively for the benefit of the Company's MSE Vendors.
Union Minister of Mines, Coal and Parliamentary Affairs Shri Pralhad Joshi complimented NALCO's efforts at reaching out to the MSE community and development of the ecosystem within the mining and mineral sector of the country.
The NAMASYA App provides a platform to highlight the Company's efforts towards development of MSEs. The App empowers MSEs with required information about vendor registration process, items which can be supplied by them with technical specification, vendor development and training programmes of NALCO.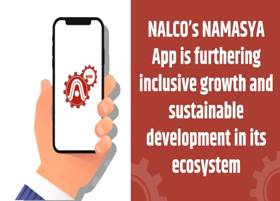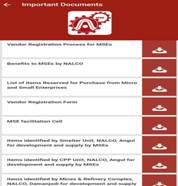 As a responsible Corporate and India's leading producer and exporter of alumina and aluminium, the Company has taken several initiatives towards easing the process of doing business, especially for the MSE sector involved in mining and metal business, and furthering inclusive growth and sustainable development in its ecosystem.
---
---
if you have any information regarding Job, Study Material or any other information related to career. you can Post your article on our website. Click here to
Register
& Share your contents.
For Advertisment or any query email us at
educratsweb@gmail.com
Submit Guest Post
Guest Post
Submit Job Information
Submit Contents
Category
Contents
Jobs
Link
Photo
Video
Business Directory
Our presence in social media
Twitter
Facebook
Telegram
Whatsapp Grroup
vk.com
Flipboard
Contact us
Contact us
Explore more
Web Archive
Free Online Practice Set
Our Blog
Search Pincode
Search Bank IFSC Code
Best Deal
Greetings
Recent Jobs
RSS
Advertise with us
Question
follow.it
Sitemap
Tag
Tag
Search
We would love to hear your thoughts, concerns or problems with anything so we can improve our website educratsweb.com !
Email us at
educratsweb@gmail.com
and submit your valuable feedback.
Save this page as PDF