Search : 2020-08-23
---
---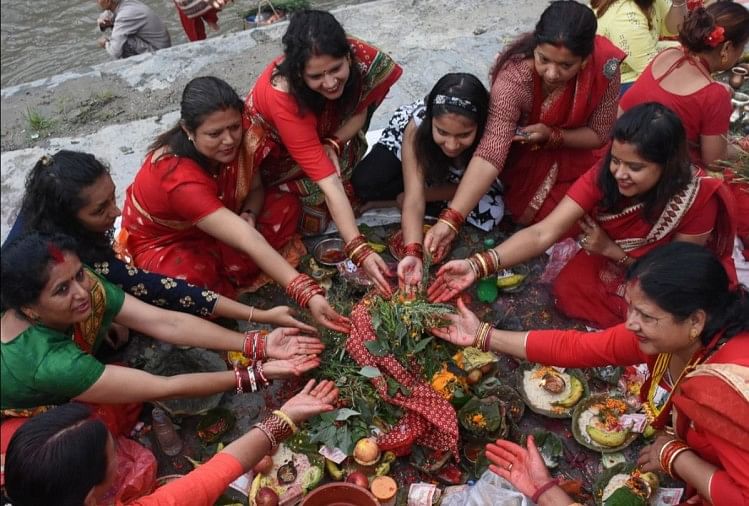 नेपाली महिलाओं ने धूमधाम से मनाया ऋषि पंचमी का पर्व, जानिए कैसे होती है पूजन की शुरुआत
..
---
PM greets people on Nuakhai Juhar
The Prime Minister, Shri Narendra Modi has greeted the people on the auspicious occasion of Nuakhai Juhar. In a tweet, the Prime Minister said, "The special occasion of Nuakhai is about celebrating the hardwork of our farmers. It is due to their efforts that our nation is fed. May this auspicious day bring prosperity and good health for everyone. Nuakhai Juhar!" https://twitter.com/narendramodi/status/1297375307347845120?ref_src=twsrc%5E..
---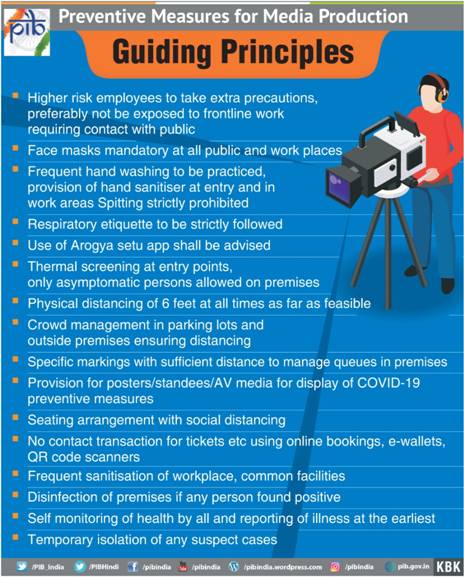 Ministry of I&B releases SOP for Media Production
Media Production is a major economic activity that has contributed immensely to the GDP of our country. Given the current COVID – 19 Pandemic, it is crucial that various stake holders involved in activities of Media Production take suitable measures to restrict the transmission of the pandemic, while at the same time resuming/conducting their operations and activities. The Ministry of I&B, in consultation with the Ministry of Health & Family Welfare, h..
---
Shri Gadkari to lay foundation Stone and inaugurate 35 highway projects worth over Rs 9400 crore in Madhya Pradesh
Union Minister for Road Transport, Highways and MSMEs Shri Nitin Gadkari will lay foundation stone of and inaugurate 35 highway projects in Madhya Pradesh on Tuesday, the 25th of August, 2020. Chief Minister Shri Shivraj Singh Chauhan will preside over the virtual function, to be attended by Union Ministers Shri ThavarchandGehlot and Shri Narendra Singh Tomar, MoSs Shri Prahlad Singh Patel, Shri Faggan Singh Kulaste and Gen (Dr) V K Singh(Rtd), Ministers from the State, several MPs, MLAs and senior offic..
---
---

Marks & Spencer is a leading British brand, bringing contemporary style at great value to millions of customers across the globe.
Marks & Spencer is a leading British brand, bringing contemporary style at great value to millions of customers across the globe. M&S entered India with its first store in 2001 and signed a joint venture in 2008 with Reliance Retail to form Marks & Spencer Reliance India Pvt. Ltd. With more than 90 stores, 1800 colleagues and a rapidly expanding footprint, it is one of the most accessible international fashion brands in the country with the highest number of stores ..
---
KEA declares Karnataka CET result, 1.53 lakh engineering aspirants qualify
Karnataka Common Entrance Test (KCET) 2020 result has been declared. Despite the pandemic, 1.53 lakh students had appeared for the exam. A little above 1.75 lakh had applied to appear for the exam but as per the statistics given by Karnataka Examinations Authority (KEA), slightly over 20,000 gave it a miss. Among these students, 63 COVID po..
---
COMEDK answer key 2020 to be released at comedk.org
The Consortium of Medical, Engineering and Dental Colleges of Karnataka's (COMEDK) is likely to release the answer key of COMEDK Undergraduate Entrance Test (UGET) on its official website today i.e., August 23, 2020. Once the answer key is released, the candidates who have appeared for the COMEDK UGET can visit the official website of COMEDK — comedk.org — to check and download their answer key. Candidates will be able to file objections, if any, against..
---
---
Cancel NEET, JEE Main 2020 entrance exams, urges Manish Sisodia
Delhi Deputy Chief Minister Manish Sisodia on Saturday appealed to the central government to cancel medical and engineering entrance exams JEE and NEET in view of the Covid-19 situation. He also said that an alternative admission methodology should be used this year and the exams should not be conducted. On Friday, Education Ministry officials had said the Joint Entrance Examination (Main) and the National Eligibility cum Entrance Test (NEET-UG) will be conducted in Septe..
---
Indian Railways generates more than 6,40,000 mandays of work till 21 August 2020 under Gareeb Kalyan Rozgar Abhiyan These mandays of work generated in 6 States viz. Bihar, Jharkhand, Madhya Pradesh, Odisha, Rajasthan and Uttar Pradesh
Indian Railways has generated more than 6,40,000 mandays of work under Gareeb Kalyan Rozgar Abhiyan in 6 States viz. Bihar, Jharkhand, Madhya Pradesh, Odisha, Rajasthan and Uttar Pradesh. Shri Piyush Goyal, Minister of Railways and Commerce & Industry is closely monitoring the progress made in these projects and generation of work opportunities for the migrant labours of these states under this scheme. Around 165 Railway infrastructure projects are being executed in these states.&nbsp..
---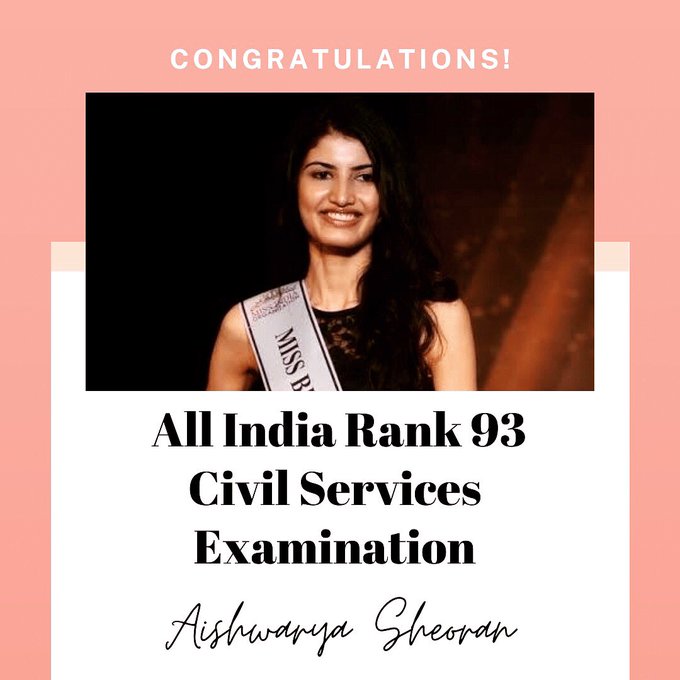 Aishwarya Sheoran – Former Miss India Finalist and UPSC Rank 93
The results of the Civil Services Exam, 2019, were announced by the Union Public Service Commission on 4 August. Several inspiring success stories came to the forefront, including that of Aishwarya Sheoran, a former Miss India finalist, who defied stereotypes and went on to secure a rank of 93 in the prestigious examination. Aishwarya Sheoran, Femina Miss India 2016 finalist,..
---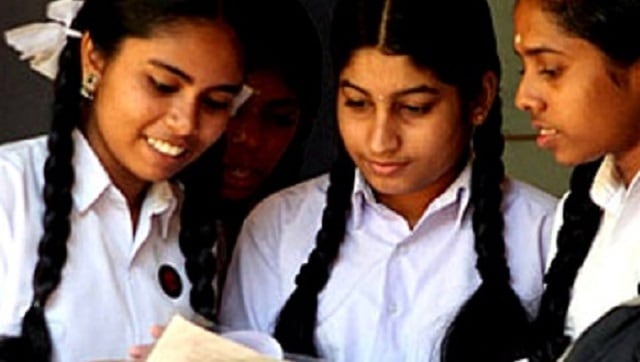 BSEB 2021: Re-registration for Bihar Board Class 10 exam open; students who were denied permission can apply before 25 Aug
The BSEB said that eligible students are required to submit their application form for class 10 exams online along with a late fee on biharboardonline.bihar.gov.in The Bihar School Examination Board, or BSEB, is..
---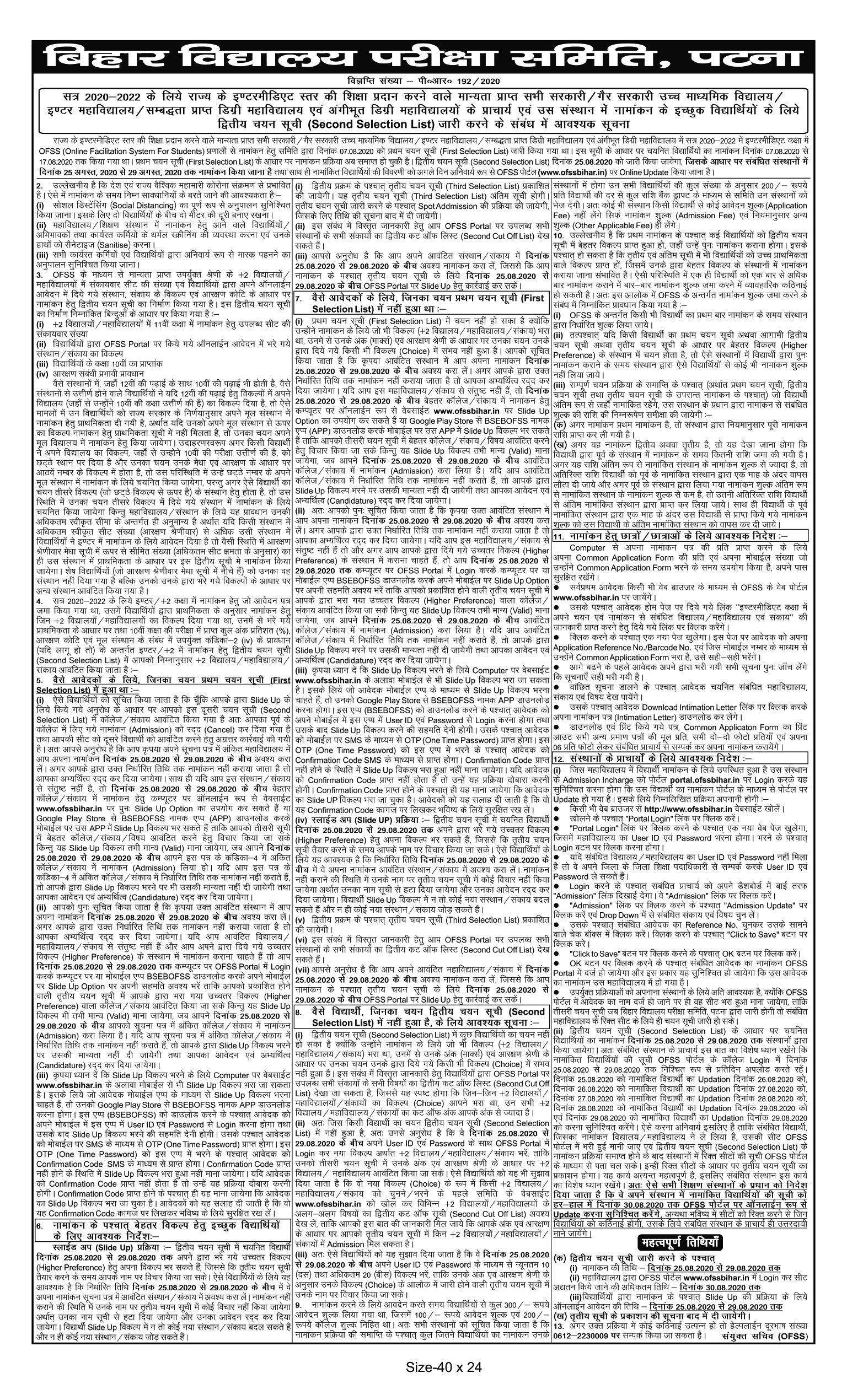 बिहार बोर्ड के शिक्षण संस्थानों में इंटरमीडिएट कक्षा में नामांकन हेतु द्वितीय चयन सूची (Second Selection List) दिनांक 25.08.2020 को जारी किया जाएगा, जिसके आधार पर सम्बन्धित संस्थानों में नामांकन 25 अगस्त से 29 अगस्त तक लिया जाएगा।
बिहार बोर्ड के शिक्षण संस्थानों में इंटरमीडिएट कक्षा में नामांकन हेतु द्वितीय चयन सूची (Second Selection List) दिनांक 25.08.2020 को जारी किया जाएगा, जिसके आधार पर सम्बन्धित संस्थानों में नामांकन 25 अगस्त से 29 अगस्त त..
---
---
Shazam 2: Age Of Black Adam (2022) Trailer Teaser Concept - Zachary Levi, Dwayne Johnson
Posted on Sunday August 23 2020
---
Sakshi Malik Amazing Facts
Posted on Sunday August 23 2020
---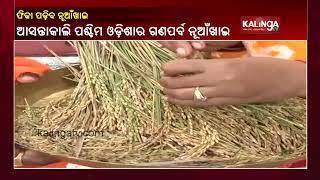 Western Odisha To Celebrate Nuakhai 2020 At Home Due To Covid 19 Outbreak || KalingaTV
Posted on Sunday August 23 2020
---
THE BATMAN Official Trailer (2021) Robert Pattinson Movie
Posted on Sunday August 23 2020
---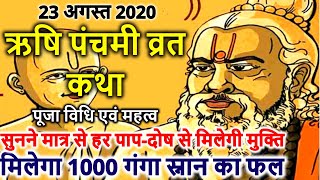 ऋषि पंचमी व्रत कथा पूजा विधि एवं महत्व | Rishi Panchami Vrat Katha
Posted on Sunday August 23 2020
---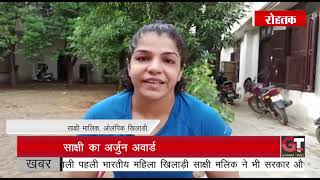 एक ओर महिला खिलाड़ी साक्षी मालिक ने उठाए हरियाणा सरकार की खेल नीति पर सवाल
Posted on Sunday August 23 2020
---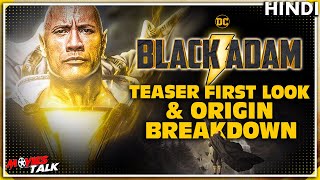 BLACK ADAM : Teaser First Look & Origin BREAKDOWN [Explained In Hindi]
Posted on Sunday August 23 2020
---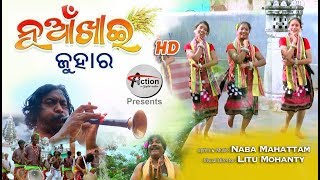 Nuakhai Juhar FULL VIDEO (Bindu, Shyam & Group) Sambalpuri Video ll RKMedia
Posted on Sunday August 23 2020
---
Nua khai 2020 Nuakhai tihar sambalpuri song Amar khet bahal Ra nua dhan sundar disuchhe
Posted on Sunday August 23 2020
---
Sakshi Malik | Indian Actress | Sakshi Malik In Bikini | Indian Model
Posted on Sunday August 23 2020
---
WONDER WOMAN 1984 Trailer #2 Teaser (NEW 2020) Wonder Woman 2, Gal Gadot Superhero Movie HD
Posted on Sunday August 23 2020
---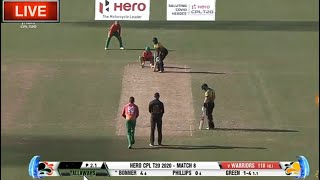 Cpl Live | Guyana Amazon Warriors vs Jamaica Tallawahs Cpl T20 Live
Posted on Sunday August 23 2020
---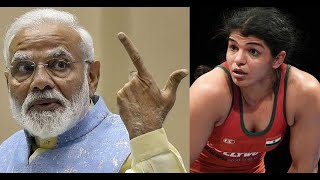 Which medal should I bring for India to get Arjuna Award: Sakshi Malik asks in letter to PM Modi
Posted on Sunday August 23 2020
---
England vs Pakistan 3rd test match follow wicket in Pakistan || James Anderson bowling highlights
Posted on Sunday August 23 2020
---
Kerala Minister KT Jaleel in trouble over foreign aid, Centre to launch probe
Posted on Sunday August 23 2020
---
NUAKHAI Special // MOR GAAN (ମୋର ଗାଁ ) // MUSIC VIDEO WITH SHORT STORY//SAMBALPURI MASTI // 2020
Posted on Sunday August 23 2020
---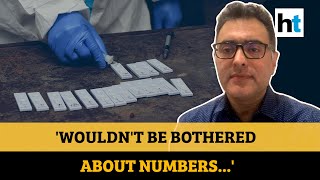 India herd immunity; antigen test; Bihar polls: Your Covid queries answered
Posted on Sunday August 23 2020
---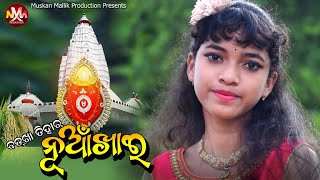 Badkha Tihar Nuakhai// Sambalpuri Song / Singer - Muskan Mallik
Posted on Sunday August 23 2020
---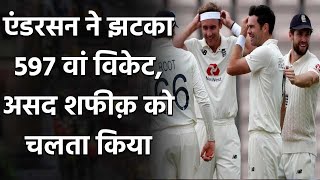 ENG vs PAK 3rd Test, Day 3: James Anderson strikes, Wicket number 597 for him | Oneindia Sports
Posted on Sunday August 23 2020
---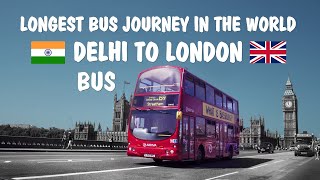 Delhi to London Bus | Longest Bus Journey in the World
Posted on Sunday August 23 2020
---
NEET Super Specialty 2020: Examination date announced; Application process begins — check full schedule here

The National Board of Examinations has released the schedule for NEET Super Specialty Examinations 2020. The process to fill the application form has begun and will continue till August 23. The application form for NEET-SS 2020 can be submitted only online at the official website – www.nbe.edu.in. The computer-based examination will be conducted in a single day on September 15, 2020. The board has released a detailed information bulletin entailing all the information related to examinations on its
Published on Monday August 3 2020 & Last Date for Applying this Job/Opportunities is Sunday August 23 2020 - Last date for applying this Job/Opportunities is over
---
ZEE share price
Chelsea vs Aston Villa
Sangeeta Bijlani
SRH vs DC
Hscap
AFC Cup
World Rose Day
Malaika Arora
Rashid Khan
Poco X3 Pro
Man City
Wriddhiman Saha
Sanju Samson
Autumn season
TNPSC
Willie Garson
Atletico Madrid
Liverpool
JPSC
Air Marshal VR Chaudhari
---
Above Shows 36 Search Results |
2020-08-23
---
Practice Set by Subject General Awarness English Reasoning Mathematics Computer Awarness