भारतीय क्रिकेटर महेंद्र सिंह धोनी ने अंतरराष्ट्रीय क्रिकेट से संन्यास की घोषणा की #MSDhoni #News & Event Near you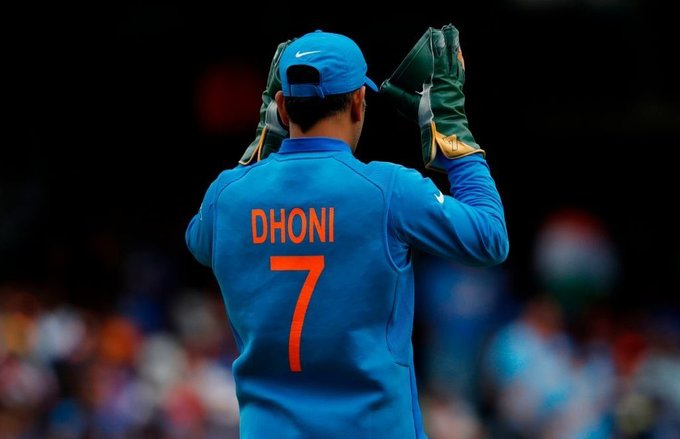 भारतीय क्रिकेटर महेंद्र सिंह धोनी ने अंतरराष्ट्रीय क्रिकेट से संन्यास की घोषणा की #MSDhoni
Viewed 52 times
Posted on Saturday August 15 2020
Photo Sources : https://pbs.twimg.com/media/EfeABZ4U0AAoiuO?format=png&name=small
Source Website -
pbs.twimg.com
Photo Category :
#News & Event Near you
---
RELATED PHOTO
1. राज्य सरकारें संविदा पर शिक्षक बहाली बंद करें: अखिल भारतीय प्राथमिक शिक्षक संघ के सम्मेलन पर बोले केन्द्रीय राज्य मंत्री


राज्य सरकारें संविदा पर शिक्षक बहाली बंद करें: अखिल भारतीय प्राथमिक शिक्षक संघ के सम्मेलन पर बोले केन्द्रीय राज्य मंत्री
Viewed 50 times
Posted on Monday November 26 2018
Photo Sources : https://3.bp.blogspot.com/-Mj1-8vl-kTU/W_oZybVgs4I/AAAAAAACcPs/Q6r5VUgDG44nEmqgdFeZ7mFJInrMY7WhQCLcBGAs/w579-h533-p/gffg.png
Source Website
-
3.bp.blogspot.com
---
We would love to hear your thoughts, concerns or problems with anything so we can improve our website educratsweb.com ! email us at
educratsweb@gmail.com
and submit your valuable feedback.
Save this page as PDF
|
Recommend to your Friends
JOIN OUR TELEGRAM DISCUSSION GROUP
|
SUBSCRIBE TO OUR NEWSLETTER