अपने स्वास्थ्य का ध्यान रखें और स्वच्छता का पालन करते हुए #COVID19 के संक्रमण से दूसरों को भी सुरक्षित रखें। अपनी सुरक्षा के लिए हमारी मदद करें। #Health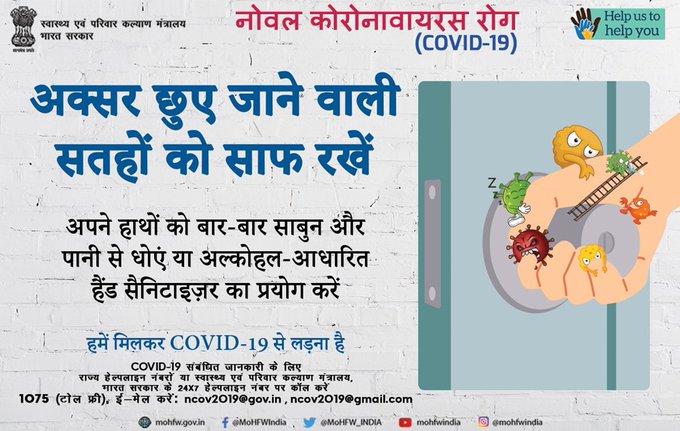 अपने स्वास्थ्य का ध्यान रखें और स्वच्छता का पालन करते हुए #COVID19 के संक्रमण से दूसरों को भी सुरक्षित रखें। अपनी सुरक्षा के लिए हमारी मदद करें।
Viewed 33 times
Posted on Tuesday June 9 2020
Photo Sources : https://pbs.twimg.com/media/EZzUwKhWoAAq4HF?format=jpg&name=small
Source Website -
pbs.twimg.com
Photo Category :
#Health
---
RELATED PHOTO
1. ख़ुद की सुरक्षा के लिए अपने सामाजिक समारोहों को सीमित रखें। आइये, #COVID19 की श्रृंखला को तोड़ने में हम अपना योगदान दें। हमें मिलकर COVID-19 से लड़ना है। बदलकर अपना व्यवहार, करें कोरोना पर वार।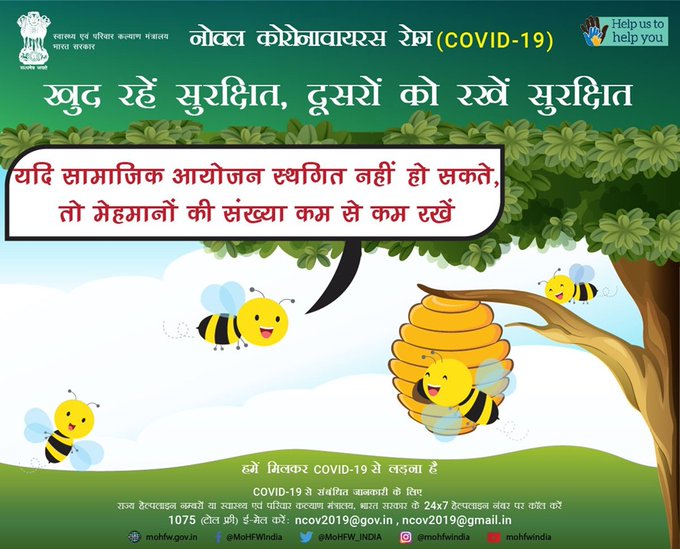 ख़ुद की सुरक्षा के लिए अपने सामाजिक समारोहों को सीमित रखें। आइये, #COVID19 की श्रृंखला को तोड़ने में हम अपना योगदान दें। हमें मिलकर COVID-19 से लड़ना है। बदलकर अपना व्यवहार, करें कोरोना पर वार।
Viewed 38 times
Posted on Tuesday June 9 2020
Photo Sources : https://pbs.twimg.com/media/EZkbTBCVcAAL77H?format=jpg&name=small
Source Website
-
pbs.twimg.com
---
We would love to hear your thoughts, concerns or problems with anything so we can improve our website educratsweb.com ! email us at
educratsweb@gmail.com
and submit your valuable feedback.
Save this page as PDF
|
Recommend to your Friends