Search : IMPLEMENTATION
---
---
Ministry of Statistics and Programme Implementation
Posted on Thursday April 16 2020
Flat 30% OFF on Baby Care, Feeding & Nursing Range
Practice Guru GATE - Computer Science Engineering
IT/Computer Professional Vacancy Recruitment in CDAC Noida 2020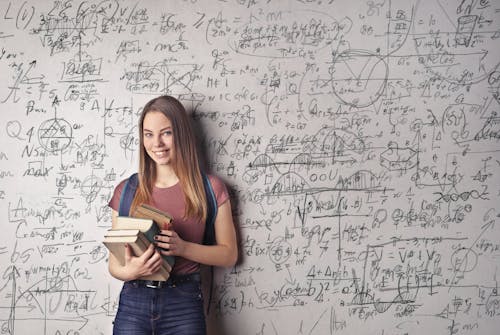 IT/Computer Professional Vacancy Recruitment in CDAC Noida 2020 The Noda Office of Centre for Development of Advanced Computing (CDAC) invites online applications on prescribed format for Recruitment of following Sarkari Naukri vacancy positions of Information Technology (IT)/Computer Professionals for various IT Projects on contract and on consolidated salary.
Published on Friday November 13 2020 & Last Date for Applying this Job/Opportunities is Friday November 20 2020 - Last date for applying this Job/Opportunities is over
CDAC Mohali Project Engineer Manager Associate Vacancy Recruitment 2020

C-DAC, Mohali (Punjab) seeks online applications from suitable, bright, result-oriented, and interested candidates for the position of Project Engineer, Project Manager, and Project Associates purely on a contract basis on consolidated emoluments for projects in common. The initial term of the contract is for a period of one year or co-terminus with the project whichever is earlier. However, the term of the contract may be considered for extension for a further period of ano
Published on Tuesday November 3 2020 & Last Date for Applying this Job/Opportunities is Thursday November 19 2020 - Last date for applying this Job/Opportunities is over
Research Officer Recruitment in IOCL R&D Centre Faridabad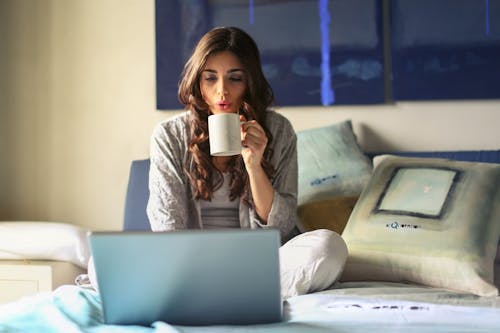 Research Officer Recruitment in IOCL R&D Centre Faridabad IOCL-Research Officer Recruitment 2020 Indian Oil Corporation Limited (IOCL), has its Research and Development (R&D) Centre at Faridabad near Delhi. Indian Oil R&D Centre Faridabad is looking for energetic and dedicated PhDs for recruitment as Research Officer/Research Manager in the R&D Centre in various research areas. IOC R&D centre invites online application on prescribed format
Published on Saturday September 26 2020 & Last Date for Applying this Job/Opportunities is Friday October 23 2020 - Last date for applying this Job/Opportunities is over
Various Job in Institute of Company Secretaries of India (ICSI)

ICSI House , 22 , Institutional Area, Lodi Road, New Delhi –110003
Published on Thursday September 17 2020 & Last Date for Applying this Job/Opportunities is Wednesday September 30 2020 - Last date for applying this Job/Opportunities is over
New Opening in Self-Reliant Initiatives through Joint Action (SRIJAN)

New Opening in Self-Reliant Initiatives through Joint Action (SRIJAN)http://educratsweb.com/users/images/2060-job.jpgSelf-Reliant Initiatives through Joint Action (SRIJAN) New Opening in SRIJAN
Published on Saturday September 12 2020 & Last Date for Applying this Job/Opportunities is Monday September 14 2020 - Last date for applying this Job/Opportunities is over
WALK-IN-INTERVIEW FOR THE POST OF Beneficiary Identification System (BIS) Manager in Bihar Swashtya Suraksha Samiti

Bihar Swashtya Suraksha Samiti 2nd Floor, Sachivalaya Vistarikaran Bhawan Block - C Old Sachivalaya Patna - 800015 (Bihar) Phone : 0612-2292059 Ayushman Bharat-Pradhan Mantri Jan Arogya Yojana Advt. No. BSSS_PMJAY-11/2020 'WALK-IN-INTERVIEW' FOR THE POST OF Beneficiary Identification System (BIS) Manager Bihar Swasthya Suraksha Samiti (BSSS), a society
Published on Wednesday June 24 2020 & Last Date for Applying this Job/Opportunities is Thursday July 9 2020 - Last date for applying this Job/Opportunities is over
Young Professionals and Consultant Job Vacancy Recruitment in Ministry of Statistics & Programme Implementation (MoSPI) 2020

Young Professionals and Consultant Job Vacancy Recruitment in Ministry of Statistics & Programme Implementation (MoSPI) 2020 The Ministry of Statistics & Programme Implementation (MoSPI) invites applications from willing and eligible candidates for recruitment following 30 positions of Young Professionals (YPs) and 20 positions of Consultants in different categories. (Advertisement no. A-33022/10/2019-Trg) IIM Sambalpur non-Teaching Recruitment 2020 Vaca
Published on Saturday May 23 2020 & Last Date for Applying this Job/Opportunities is Monday June 15 2020 - Last date for applying this Job/Opportunities is over
JOBS IN BIHAR GRID COMPANY LIMITED

BIHAR GRID COMPANY LIMITED (A Joint Venture of BSP(H)CL & POWERGRID) 2nd floor, Alankar Place Boring Road, Patna-800 001, Tel. No. 0612-2530477 CIN : U40100BR2013PLC019722 RECRUITMENT NOTICE Invites Application for the following posts on contract basis for three years which may be extended by two more years based on satisfactory performance. The requirement is in the State of Bihar for developing the Intra - State transmission projects. The job specific
Published on Wednesday March 4 2020 & Last Date for Applying this Job/Opportunities is Wednesday April 15 2020 - Last date for applying this Job/Opportunities is over
JOBS IN GUJARAT METRO RAIL CORPORATION (GMRC) LIMITED

GUJARAT METRO RAIL CORPORATION (GMRC) LIMITED (FonMfty known u Mttro Lint Eif mi for Girchnagar and Ahmedabad {MEGA,1 Co. Lid.) (SPV ol GoA of India 4 Govt, of Gujarat) Block No.1, First Floor, Karmayogl Bhavan, Sector 10/A. Gandhbiagar 383010, Gujarat, India Ph. No 07M3248572 Corporate Identification No. |CIN): U60200GJ2010SGC059407 Gujarat Metro Rail Corporation (GMRC) Limited, jointly and equally owned by Government of India and Government of
Published on Wednesday March 4 2020 & Last Date for Applying this Job/Opportunities is Friday April 3 2020 - Last date for applying this Job/Opportunities is over
Recruitment of Civil and Systems Manager Job vacancy in Ahmedabad and Surat Metro Rail 2020

Recruitment of Civil and Systems Manager Job vacancy in Ahmedabad and Surat Metro Rail 2020 Gujarat Metro Rail Corporation (GMRC) Limited invites online applications from qualified and experienced candidates for appointment of following various Sarkari Naukri vacancy positions for Surat Metro Rail Project & Ahmedabad Metro Rail Project Phase-II in Civil Department and Systems, Electrical & Rolling Stock Departments. The appointments will be only on "Contract&rdquo
Published on Monday March 16 2020 & Last Date for Applying this Job/Opportunities is Friday April 3 2020 - Last date for applying this Job/Opportunities is over
Inspector Factories & Boiler Vacancy Recruitment by RPSC 2020

Inspector Factories & Boiler Vacancy Recruitment by RPSC 2020 Rajasthan Public Service Commission (RPSC) invites Online application on prescribed format for the recruitment for the following latest Sarkari Naukri vacancy ofInspector Factories & Boiler for Rajasthan Factories and Boilers Inspection Department of Rajasthan Government (Advt. No. 12/EP-I/2019-20). Rajasthan PSC recruitment examination requires hard work, dedication, and extensive study. Here is th
Published on Friday March 6 2020 & Last Date for Applying this Job/Opportunities is Wednesday April 1 2020 - Last date for applying this Job/Opportunities is over
Keep India Smiling Foundational Scholarship Programme

Keep India Smiling Foundational Scholarship Programme aims to provide foundational support to individuals, who are deserving & meritorious but may lack resources to pursue their dreams. Along with the financial support, programme will also focus on mentorship and career guidance to the beneficiaries as and when required. Keep India Smiling Foundational Scholarship Programme Scholarship for Class 11 ELIGIBILITY Must ha
Published on Thursday August 15 2019 & Last Date for Applying this Job/Opportunities is Tuesday March 31 2020 - Last date for applying this Job/Opportunities is over
Exim Bank Recruitment 2020: Apply Online for 22 Manager and Other Posts

Export Import Bank of India has released online notification for the post of Manager, Deputy Manager, Chief Manager, IT Officers, and Administrative Officers to fill up total 22 vacancies. The Candidates who are seeking their career in Exim Bank Recruitment 2020 can utilize this career opportunity to fill the application form on or before 22nd February 2020. The aspirants can submit
Published on Friday February 21 2020 & Last Date for Applying this Job/Opportunities is Saturday February 22 2020 - Last date for applying this Job/Opportunities is over
Recruitment of Executive Non-Executive Job Vacancy in Delhi Metro Rail DMRC 2019

Recruitment of Executive Non-Executive Job Vacancy in Delhi Metro Rail DMRC 2019 To meet with the immediate requirement of required personnel of DMRC, online applications in the prescribed format are invited from young and dynamic persons of Indian nationality for the following category of Executive & Non-Executive latest Govt. Job vacancy posts,of Managers, Engineers, Jr. Engineers, Assistants, Programmers etc. on Direct Recruitment basis on regular and contract basis in D
Published on Wednesday December 18 2019 & Last Date for Applying this Job/Opportunities is Monday January 13 2020 - Last date for applying this Job/Opportunities is over
MANAGER- NATURAL RESOURCES IN MAHARASHTRA BAMBOO PROMOTION FOUNDATION

MAHARASHTRA BAMBOO PROMOTION FOUNDATION POSITION: MANAGER- NATURAL RESOURCES About Organization: Maharashtra Bamboo Promotion Foundation is a recently set up not for profit company for promoting the bamboo sector in Maharashtra.
Published on Friday December 20 2019 & Last Date for Applying this Job/Opportunities is Friday January 10 2020 - Last date for applying this Job/Opportunities is over
Job Vacancy Recruitment in Atomic Minerals Directorate for Exploration and Research (AMDER) 2019

Job Vacancy Recruitment in Atomic Minerals Directorate for Exploration and Research (AMDER) 2019 Atomic Minerals Directorate (AMD) for Exploration and Research invites online applications for dynamic and result oriented Young Personnel for various Sarkari Naukri vacancy posts (Advertisement No. AMD-1/2019) The prime mandate of Atomic Minerals Directorate for Exploration and Research is to identify and evaluate uranium resources required for the successful implementati
Published on Wednesday December 25 2019 & Last Date for Applying this Job/Opportunities is Friday January 10 2020 - Last date for applying this Job/Opportunities is over
Opening for new position: Manager, Social Development – Gender / Livelihoods and Enterprises / Health

PRAGYA 83, Institutional Area Sector 44, Gurgaon – 122003, India. Phone: + 91 – 124 - 4947000 Opening for new position: Manager, Social Development – Gender / Livelihoods and Enterprises / Health Established in 1995, Pragya is a non-governmental, deve
Published on Friday December 20 2019 & Last Date for Applying this Job/Opportunities is Sunday December 29 2019 - Last date for applying this Job/Opportunities is over
Job Vacancy Recruitment for Kanpur and Agra byUttar Pradesh Metro Rail Corporation 2019

Job Vacancy Recruitment for Kanpur and Agra byUttar Pradesh Metro Rail Corporation 2019 Online applications on prescribed format are invited for direct recruitment for various following183 Executive and Non-Executive Sarkari Naukri vacancy posts in Uttar Pradesh Metro Rail Corporation (UPMRC) Limited for various Metro Rail Projects. Candidates after selection may be posted at Kanpur & Agra and other Metro Projects in various cities of Uttar Pradesh (Advt. No. LMRCL/HR/18/20
Published on Tuesday November 26 2019 & Last Date for Applying this Job/Opportunities is Monday December 23 2019 - Last date for applying this Job/Opportunities is over
Recruitment of Job Vacancy in Gujarat Metro Rail Corporation (GMRC)

Recruitment of Job Vacancy in Gujarat Metro Rail Corporation (GMRC) Gujarat Metro Rail Corporation (GMRC) Limited invites online applications from qualified and experienced candidates for appointment of for following various Sarkari Naukri vacancy positions in the various division in GMRC on a contract basis. The appointments will be only on "Contract" with min.3 years to 5 years, on standard terms & conditions of the Organization. (Advertisement No. No. G
Published on Tuesday November 26 2019 & Last Date for Applying this Job/Opportunities is Thursday December 12 2019 - Last date for applying this Job/Opportunities is over
Recruitment of Professionals in HMT International Ltd.

Recruitment of Professionals in HMT International Ltd. HMT (International) Limited, Limited, a Mini-Ratna Company and wholly owned subsidiary of HMT Limited, a Government of India Undertaking and a leading Indian Export House engaged in export & import and project implementation offers challenging career opportunities to dynamic professionals on a permanent basis. Applications in the prescribed format are invited for the recruitment of Professionals
Published on Monday October 7 2019 & Last Date for Applying this Job/Opportunities is Wednesday October 16 2019 - Last date for applying this Job/Opportunities is over
Indian Navy Day
HDFC Bank share price
IRCTC share price
Arsenal vs Rapid Wien
Milan vs Celtic
Ranjitsinh Disale
Bigg Boss
Roshni Nadar
Mulan
Karnataka bandh
Gitanjali Rao
Abhishek Makwana
Kangana and Diljit Twitter
Sonia Rathee
Salma al-Shimi
Hyderabad Election Result
MDH owner
New Zealand vs West Indies
Diljit Dosanjh
Juventus vs Dynamo Kyiv
---
Above Shows 43 Search Results |
IMPLEMENTATION
---
View Related Video Visit https://www.youtube.com/results?search_query=Cabinet Ministers of India 2019 The government on Friday announced the portfolios of the Union ministers with BJP President Amit Shah being named home minister, Rajnath Singh defence minister, Nirmala Sitharaman finance minister and former foreign secretary S Jaishankar external affairs minister. Here is the full list of the Union council of ministers with portfolios: S.No. Minister
We would love to hear your thoughts, concerns or problems with anything so we can improve our website educratsweb.com ! visit
https://forms.gle/jDz4fFqXuvSfQmUC9
and submit your valuable feedback.
Save this page as PDF
|
Recommend to your Friends